SOLE
Graz, Austria
2019
Nick Acorne
Valerio Zanini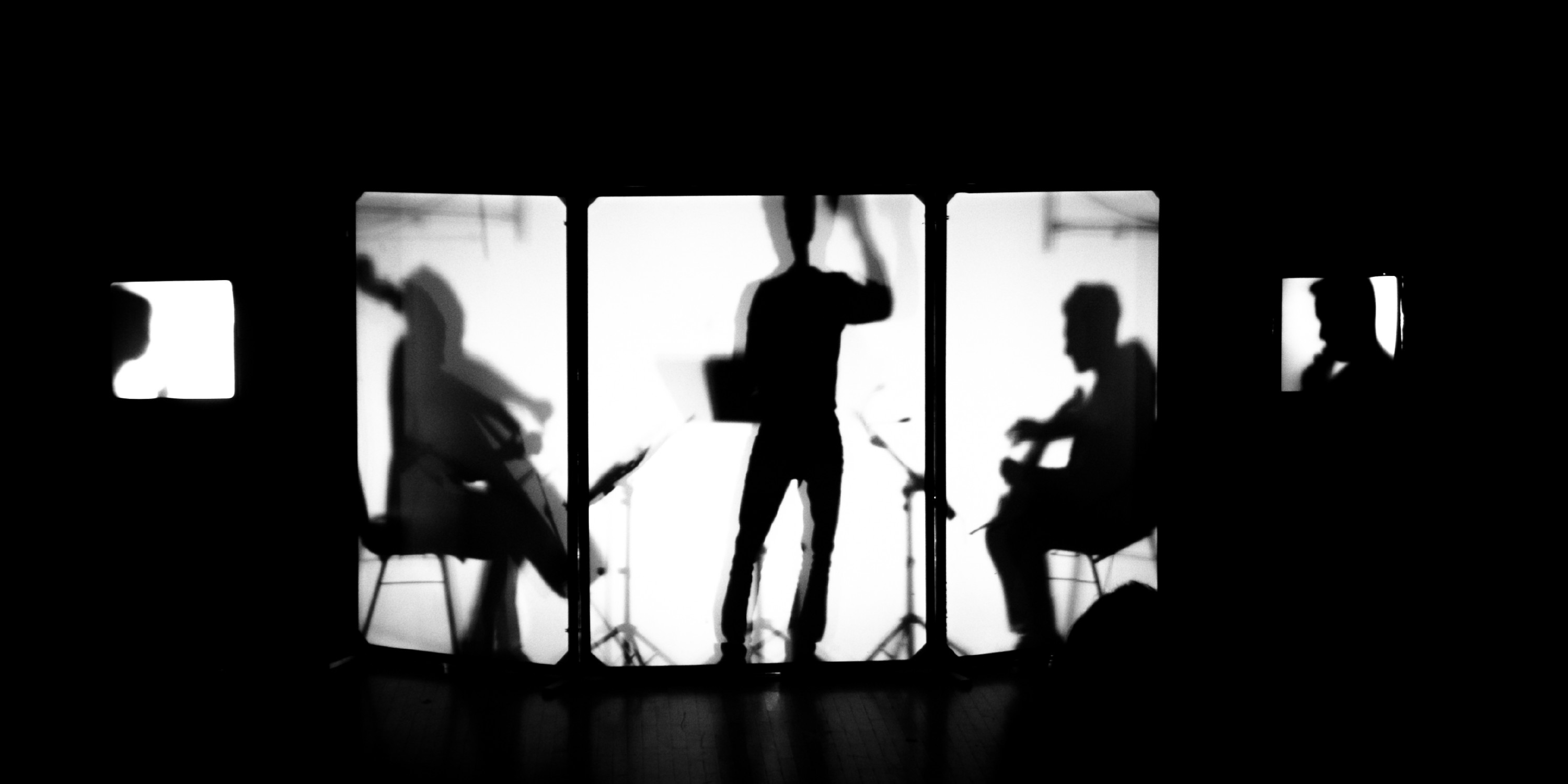 Sound light interactive system for live performances
SOLE is a system developed by Ninja Guru in which different light sources are generated directly with the sound of acoustic or electronic instruments. Different sound characteristics like pitch, loudness, timbre, are accurately transformed into nuances of light.
An application of this system is used already by the abstract musical duo C.O.R.N! during their live performances. Different light spots directly reflect the sound produced by the two musicians.
This system was also used at the concert of the Schallfeld Ensemble at the Theater am Lend on 29 November 2019 for the piece Projections in Real Time – for amplified ensemble, electronics and light (2019) composed by Nick Morrish. Here the light spots, controlled directly by the respective sound of the individual instruments, created indistinctive silhouettes of the musicians on the middle panel and the two surfaces at the side.
When sound and light
become one medium